NewsThe Cairo Celebration Choir singing in France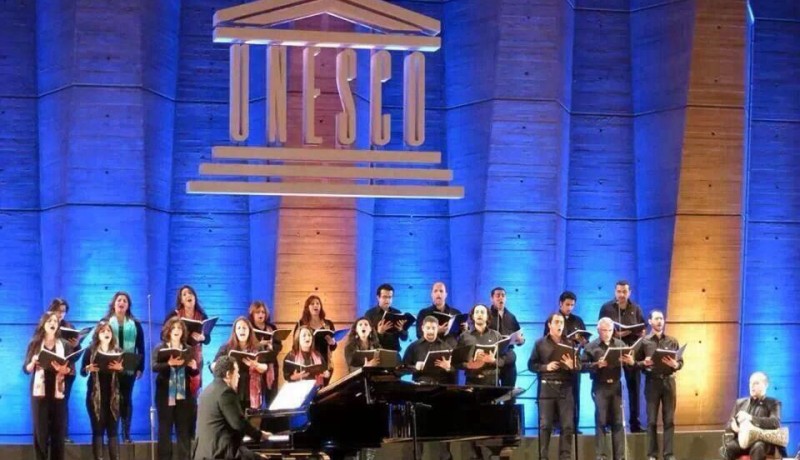 Joined by the French Choeur régional Vittoria d'Ile-de-France, the Egyptian group will perform in Soisy-sous-Montmorency (15km north of Paris) under the bâton of Nayer Nagui.
The 4th of April programme will include Deux Poèmes (Two Poems) by Alain Huteau. Originally written for choir, soprano, cello, piano, classical and oriental percussions, the composition is based on Cantique des Cantiques (Song of Songs). The piece refers to a cultural variety in which classical and traditional sounds meet, with space allowed for an inspiring instrumental improvisation. The soloist of the evening is Sabine Kovacshazy.
Deux Poèmes was performed in Egypt at the end of 2010, when the Cairo Celebration Choir joined the A Cappella Choir, to the accompaniment of the Cairo Symphony Orchestra and the Arabic Percussion Ensemble conducted by Michel Piquemal.
The Cairo Celebration Choir's 5th of April concert at the UNESCO Main Theatre Hall will include chosen works from its collection of Aghani bel Arabi (Songs in Arabic), featuring compositions by Sayed Darwish, Gamal Abdel-Reheim and Awatef Abdel Kerim among others.