NewsCCC Sings For The Egyptian Identity- Summer 2013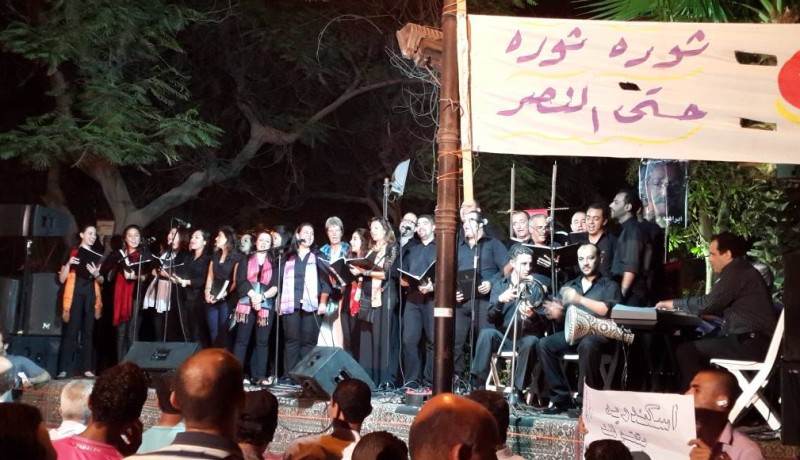 "CCC sings for the Egyptian Identity."
Photo Courtesy of: Maged Michel
The Cairo Celebration Choir (CCC) has been an integral part of the cultural scene in Egypt throughout the past 16 years. The members and founders of the CCC completely believe in its role as a beacon spreading the light of culture and art in Egypt.
In the summer of 2013, the choir chanted out loud: We will not accept jeopardizing our country's cultural and musical scene. When a threat was posed to the Egyptian cultural scene, the choir was present to make its stand. With a concert in the streets of Zamalek (a suburb of Cairo), the choir delighted the crowds in the sit-in in front of the Egyptian Ministry of Culture with the authentic Egyptian tunes of Sayed Darwish, singing the signature "Aghani Bel Arabi" repertoire. The audience engaged and were singing along with the choir in front of the stage in the streets of Cairo. A passerby could have hardly heard the choir from the crowds' engagement and singing along.