News"Aghani Bel Arabi" @ El Dar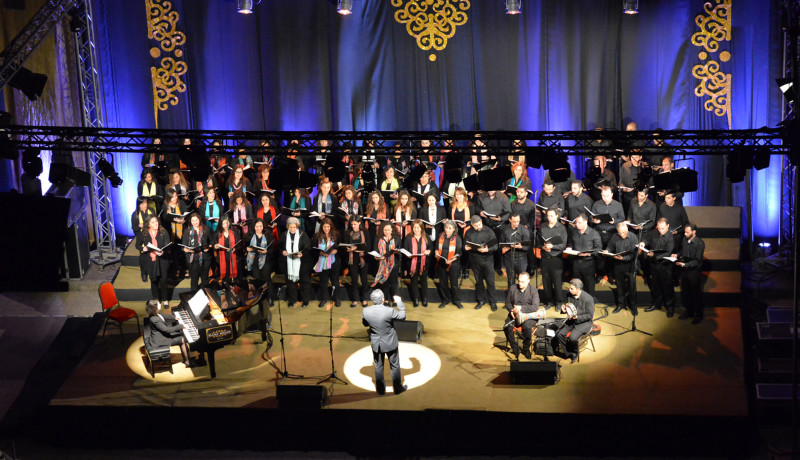 "A compilation of folk songs of distinguished Egyptian composers"
Photo Courtesy of: George Tatossian 2016
The Cairo Celebration Choir (CCC) was invited by EL Dar to sing the "Aghani Bel 3arabi" repertoire in an event in March 2016.  In spite of being a really cold and windy night for an outdoor performance in Cairo, yet the voices and music had a warmth of its own. "Aghani Bel 3arabi" performance has a lot of the sweet incidental music representing the childhood of most Egyptians, songs that still find echoes in listener's memories.
The choir's performance included works by Sayyed Darwish and Egyptian folk songs by Gamal Abdel-Reheim and Awatef Abdel-Kereim among others. Most of the songs performed were arranged for difference choir voices by Maestro Nayer Nagui, the artistic director of the choir.
For over forty years, El Dar has been considered one of the oldest family oriented venues sponsoring a number of activities including cultural events.